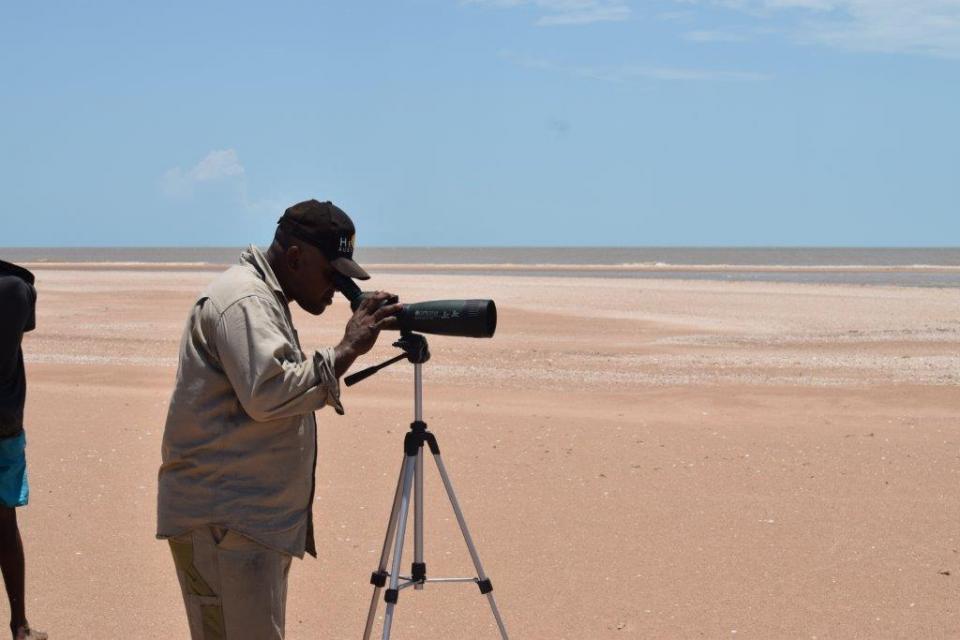 Ten Gangalidda and Garawa Rangers recently completed another round of shorebird identification training with renowned ornithologist (bird expert) Roger Jaensch.  The training session also included a survey of known bird roosts found between the Leichhardt and Albert River mouths.  Though conditions were extremely hot and the going was tough on our team, several thousand birds were observed roosting on the intertidal flats between the river mouths.  Such data adds to the recent nomination of Tarrant (located immediately to the west of the survey area) for its inclusion as a distinct site within the East Asian-Australasian Flyway Network.  The assessment phase takes several months to determine, so we'll keep you posted on how we go.
Upcoming and recent events
Carpentaria Land Council Aboriginal Corporation 30 Year Anniversary Celebrations.
CLCAC hosted the region's first Indigenous Economic Development Summit in Burketown (March 2014). The Summit was called by Traditional Owners, key industry and business leaders and government officials. Key topics included tourism and small business opportunities.

The Carpentaria Land Council Aboriginal Corporation (CLCAC) held an Annual General Meeting (AGM) at the Burketown Shire Council Hall on 16 October 2013.