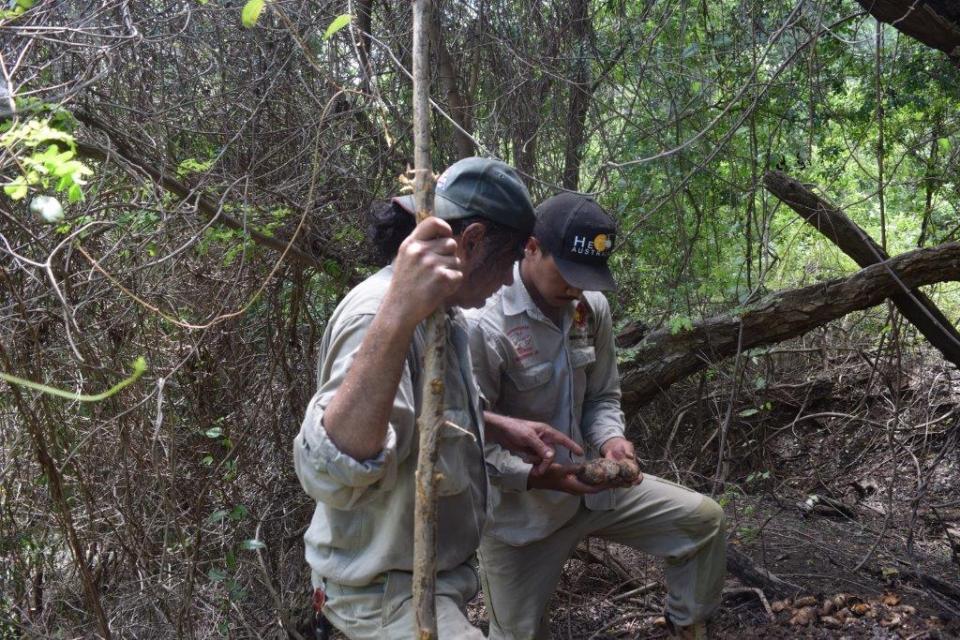 CLCAC Rangers completed the last round of training required to complete their Certificate II in Remote Crocodile Management on 4 March, in an intensive two week training program that included weekend work.  This round of training focused on nest surveys and egg incubation. 
With the completion of their training to a Certificate II level the Rangers can begin to explore commercial enterprises involving crocodile management, a long-time aspiration of local Traditional Owner groups. 
Congratulations to all the participants and a hearty well done to the six rangers who gained their qualifications!
Upcoming and recent events
Carpentaria Land Council Aboriginal Corporation 30 Year Anniversary Celebrations.
CLCAC hosted the region's first Indigenous Economic Development Summit in Burketown (March 2014). The Summit was called by Traditional Owners, key industry and business leaders and government officials. Key topics included tourism and small business opportunities.

The Carpentaria Land Council Aboriginal Corporation (CLCAC) held an Annual General Meeting (AGM) at the Burketown Shire Council Hall on 16 October 2013.